The quickest and easiest way of updating the firmware is through HP's Library and Tape Tools – at the time of writing it is available here:
http://h18006.www1.hp.com/products/storageworks/ltt/
Click on the "Link to free download" link to acquire the software. Assuming you have the correct drivers for your setup (SCSI/SAS/etc card), the tape drive is connected and powered on you will be able to detect it using LTT. Click on "Firmware" at the top: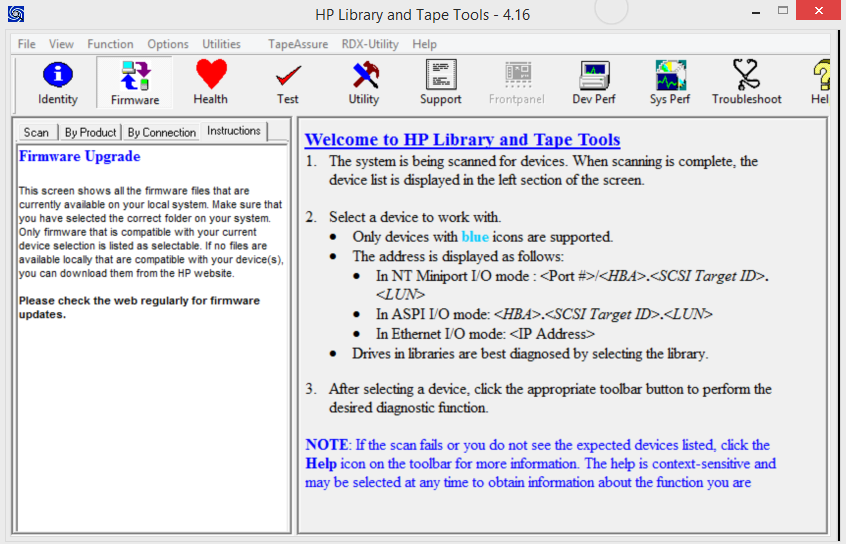 Now click "Get Files From Web", then select your tape drive/firmware and click Download: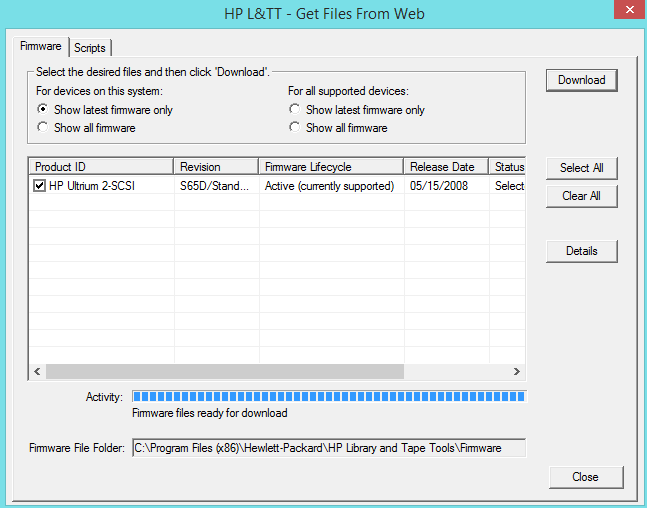 Once it has download, exit that screen and click on Firmware again: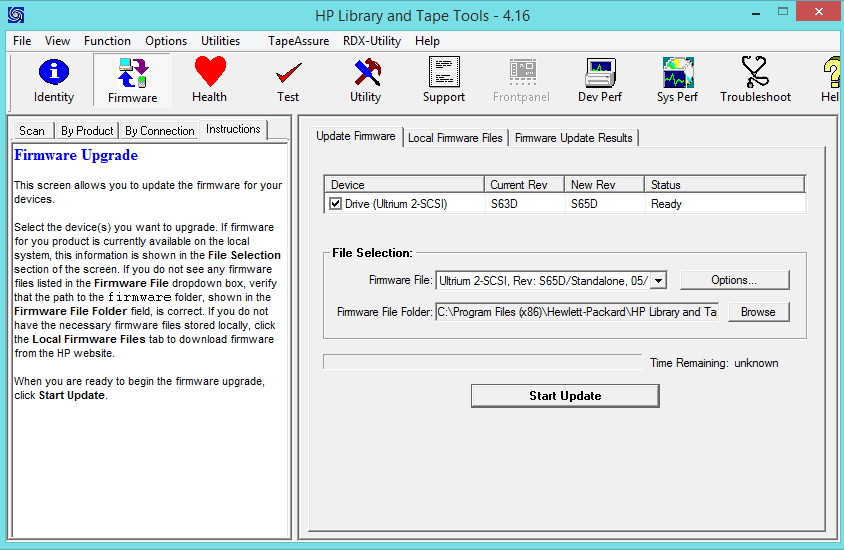 You should be looking at the Update Firmware tab by default, if not select it and you should see the above screen. To update the firmware now (once checking that all of the numbers look as they should!) click Start Update. You will see the following warning message: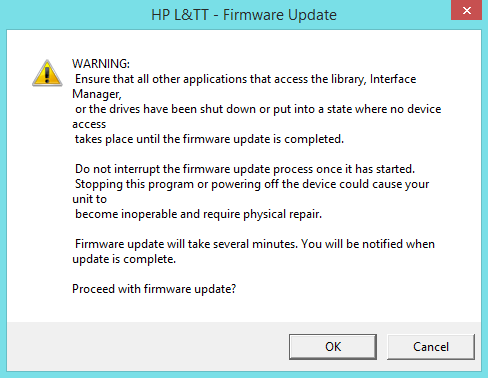 After that, you should see: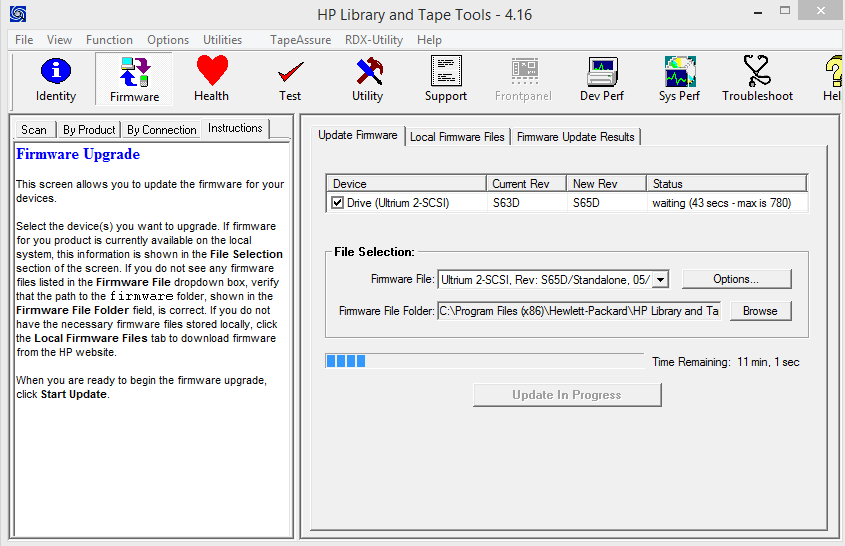 We find that the Time Remaining is usually reasonably pessimistic and that it generally finishes early. Once the update is complete you will get the following popup:

Once LTT comes back to life, your update should be completed and you can check it through the Health tab, which should pop up the Report Viewer: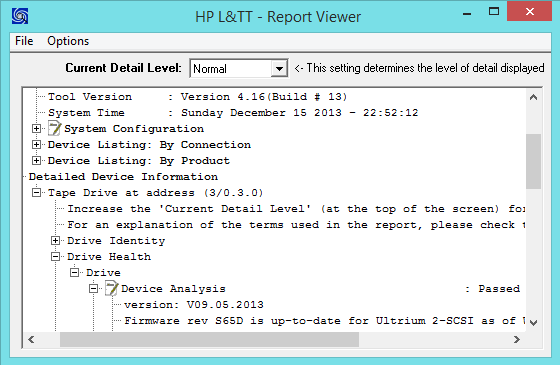 There's plenty of info in there so it's well worth checking to see how much life is remaining on the drive.
Done!