If you're in the market for a gigabit switch the HP Procurve line has probably come up in your searches. The 1410-16G is a 16-port gigabit switch, unmanaged, that is also fanless and comes with rack-mounting equipment. Oh, and it's under $100 AU. With a lifetime warranty. That's a lot of boxes ticked right there.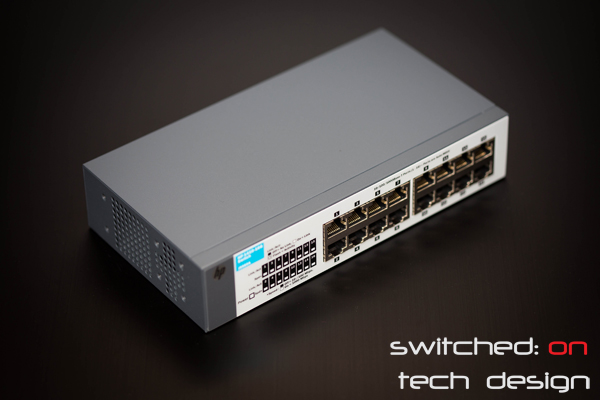 If you're used to HP's 24/48-port rackmount switches the 1410-16G will probably seem quite compact. Meausuring approx. 21 x 11.2 x 4.5cm and weighing ~650gm, it's certainly not hard to stash away out of sight if needed. The metal chassis helps both with durability and also heat dissipation – and it doesn't hurt the feeling of quality, either. Jumping straight into the important parts – a closeup of the ports on the front: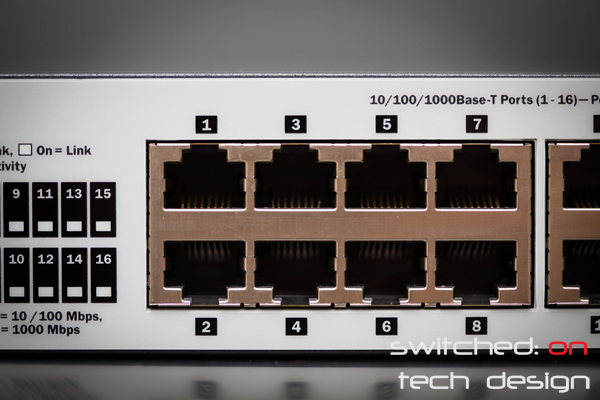 Nothing out of the ordinary here – two sets of 8 ports, cable clips facing outward as they should be. To the left there's the indicator lights: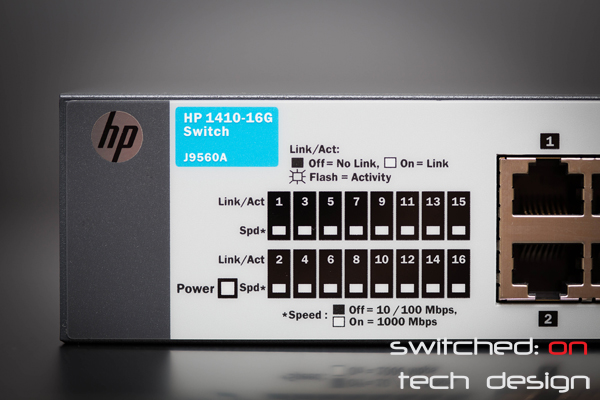 Pretty self-explanatory there – and the LEDs are quite appropriately bright, easy to see but not lighting up the entire room. Flipping the unit around to look at the back: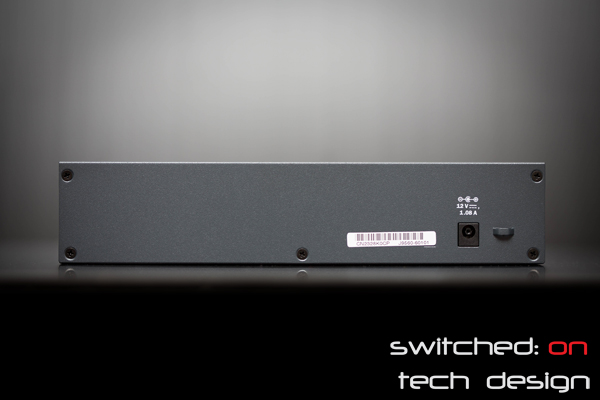 Pretty bare back there. A closeup of the main point of interest: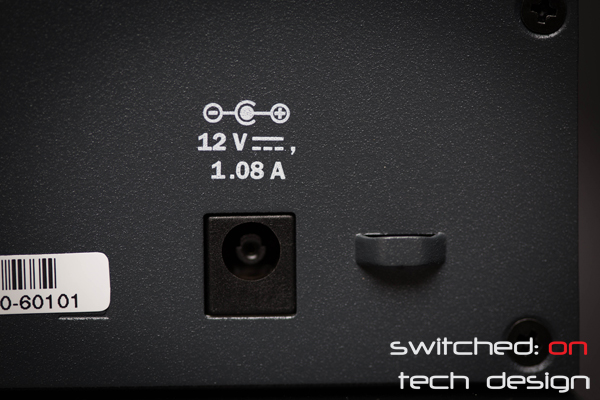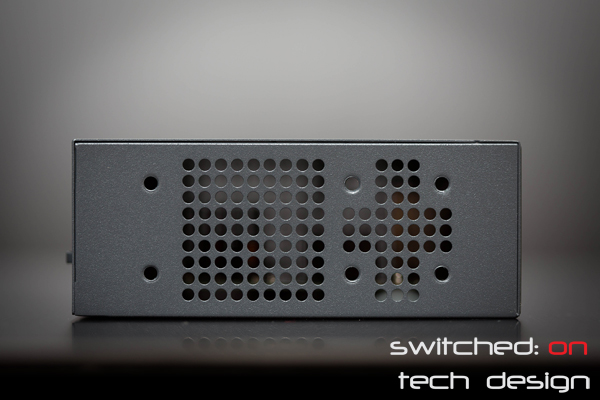 Flipping the unit around to look at the (identical) sides, there's once again not a great deal to see. Ventilation holes and mounting points for the rack ears. Speaking of rack ears: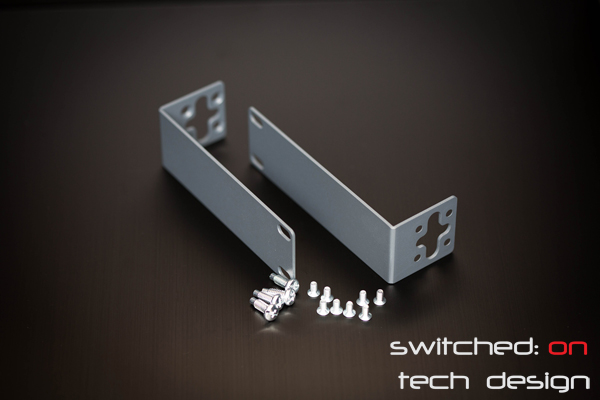 They come with all necessary screws and mounting gear. A nice touch – for a lot of home enthusiasts who have a rack 16 gigabit ports may suffice, and this will save a shelf/custom mounting brackets. There's also wall-mounting hardware supplied: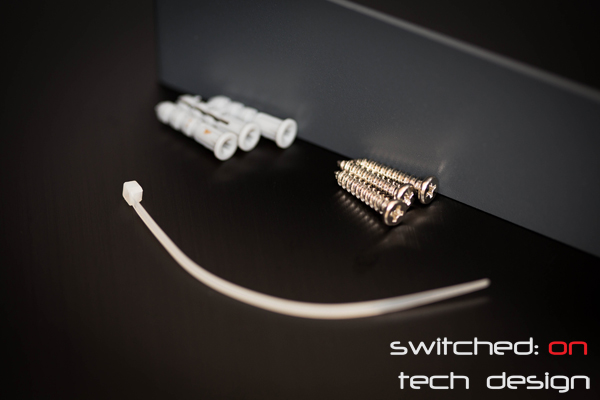 …and some nice self-adhesive rubbised feet: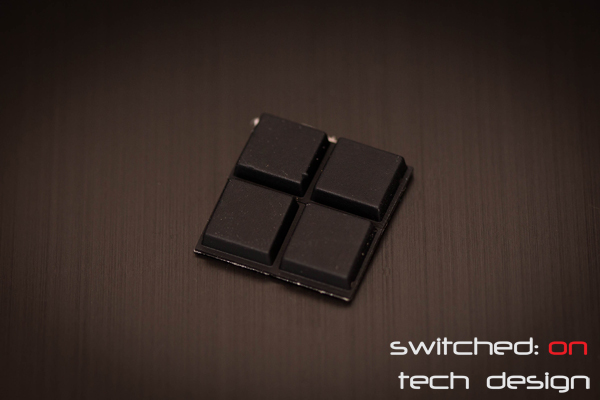 The external power brick is reasonably small with a standard 2-pin figure-eight cable going into it: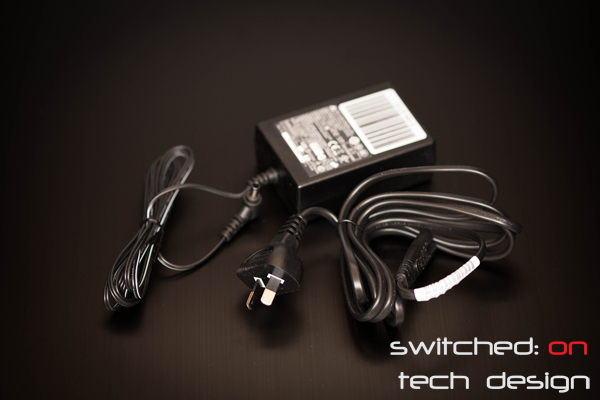 A closeup of the printed info for anyone who cares: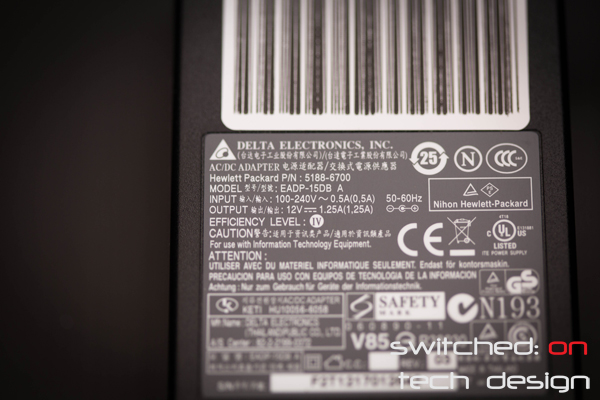 The unit is silent as you would expect from a fanless unit, and we couldn't hear any audible hissing/other noises coming from the power brick. In use it's extremely power efficient, pulling an average of 8W from the wall in use with 14W peak during power-on. It also doesn't get appreciably hot during use.
As far as performance goes, putting this switch between an iperf client and server showed a steady 945Mbit/s throughput – an excellent result. We weren't able to test it in a situation where we pumped 16 or 32 gigabits/second through it, which should be where this switch really shines. If our experience with other Procurve switches is anything to go by, this one should be able to deal with very long periods of uptime without issue. We tested this one for three weeks with constant use and it remained trouble-free.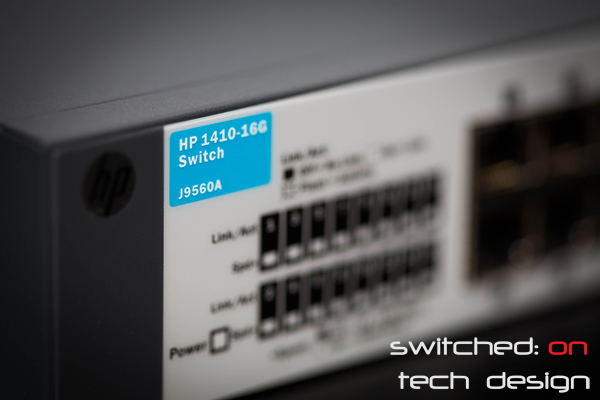 Given the price point – at or below $100 delivered – the features of this switch make for a compelling product for anyone looking for an unmanaged gigabit switch with 16 ports. Well worth considering.