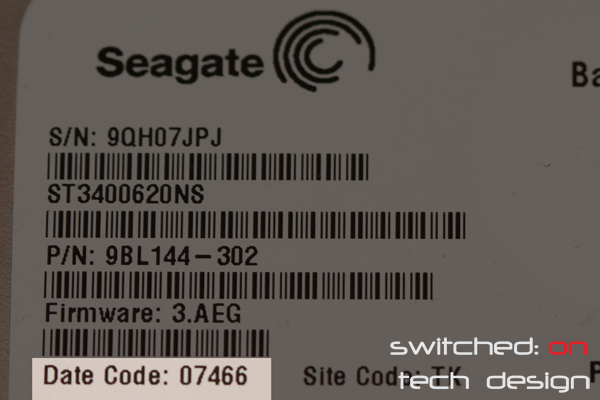 On Seagate drives you may see a Date Code – e.g. 07466. What does it mean?
Simply put, it's in the format of YY:W:D, or YY:WW:D, where Y is year, W is week and D is day of week.
The year is fairly self-explanatory; the weeks aren't measured from January, though, they are from the start of the financial year – e.g. July 1st, and they begin on the first Saturday after that date. The days figure is how many days from the beginning of the week the drive was manufacturered; the weeks are considered to start on Saturdays and run through to Fridays!
One wonders why they don't simply put the date! In the case of the example above the drive was manufacturered on the 21st May 2007.