Our first shipment are already allocated but we did have the chance to grab some photos before they were all gone… In case you aren't familiar with what the Pi is, it's a new device which has the potential to be a complete game-changer when it comes to computing – here are some links:
As for the device itself, here it is: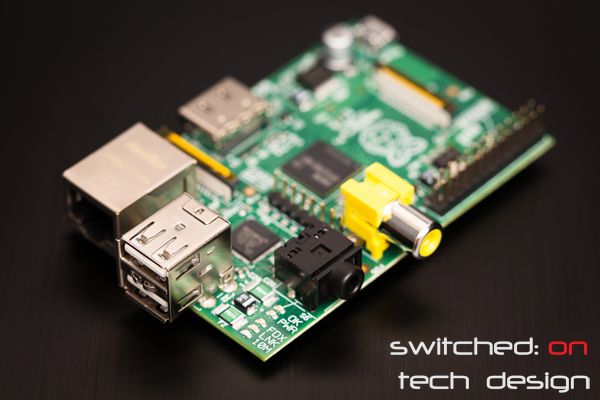 USB-powered, HDMI/3.5mm/RCA audio output, two USB ports and a 100mb Ethernet port… more computing power than you need for basic browsing/email/Word/etc. – all for $35. Craziness.
Apart from being used as regular desktop computers these have the potential to be low-power webservers, DHCP servers, control any number of household items or a huge number of other uses – your imagination really is the limit. In use as a desktop they're quite responsive – boot time is around 30 seconds with an average SD card – and the operating system GUI is surprisingly snappy.
Keen for one? Hit us up at [email protected] and we'll add you to our list for when the next order comes in!