With the massive increase in how useful mini-ITX boards are has come a corresponding increase in chassis to fit them, all of which are challenged by dissipating a full-sized-desktop CPU worth of heat in a small space. Add in a GPU and other components and you have quite a difficult proposition – getting the right balance of size, aesthetics, noise, cooling and price. One of the more recent contenders is Silverstone's FT-03 Mini: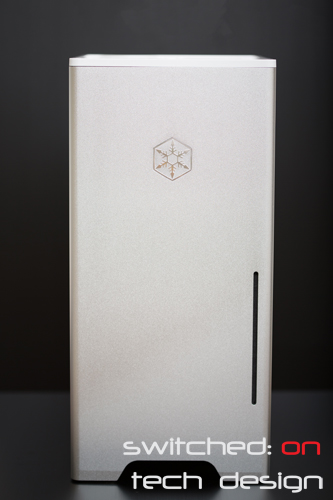 At 19cm wide, 40cm high and 23.5cm deep it's an unusual shape for a computer case – a tiny tower with one slot for a CD/DVD. The motherboard inside is rotated 90 degrees, so that what's normally the rear with the I/O is facing upwards; it also means that the airflow is drawn in from underneath and exhausted out the top, hence the sides unmarred by fan holes.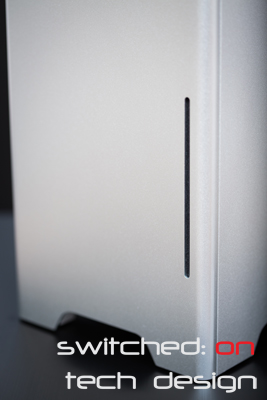 Given that the case may be sitting on carpet Silverstone have thoughtfully provided reasonably deep cutouts on each of the four sides at the base for air to flow in. As for the exhaust, the top is a plastic clip-on plate with many holes;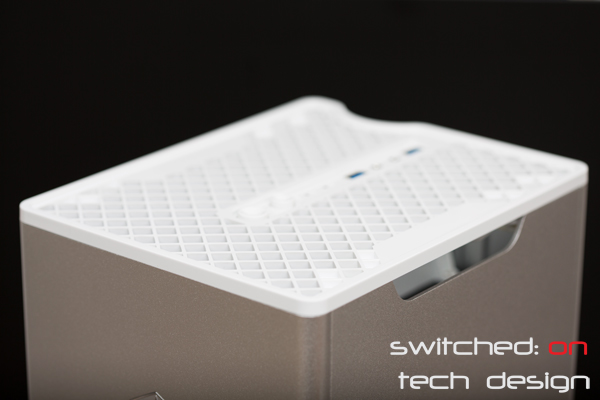 The white is tasteful and matches up with the silver nicely. There's a power and reset button in the center: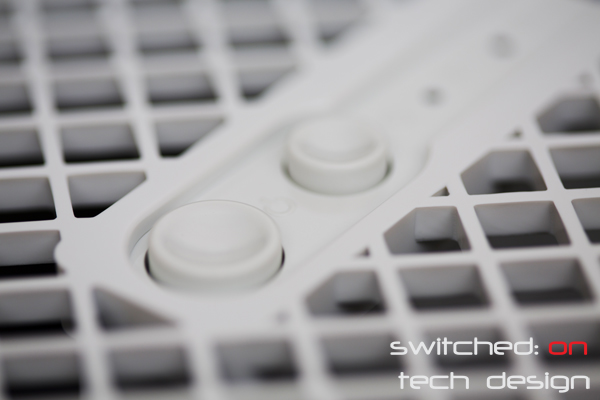 …along with two USB 3.0 ports and the usual two audio ports on top.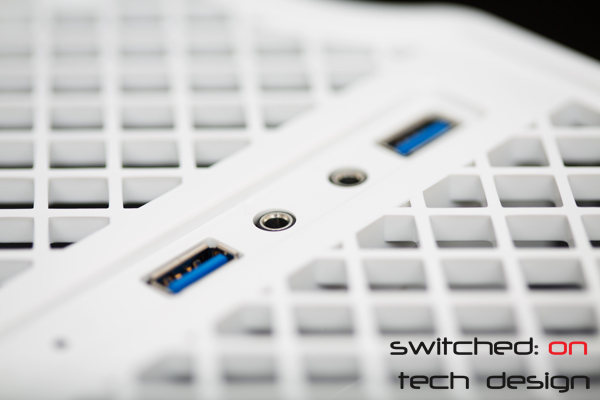 The top plastic piece is held in with clips and lifts off without too much difficulty. The sides are also held in with clips: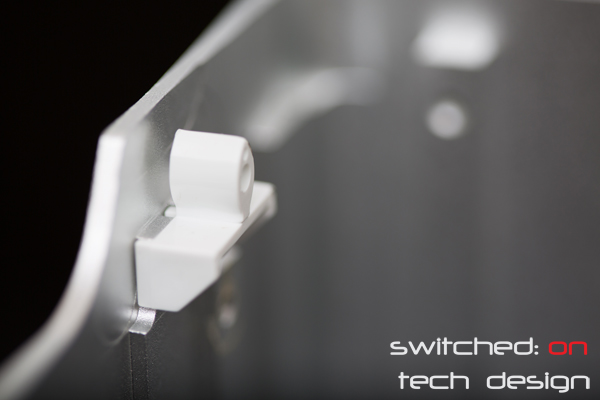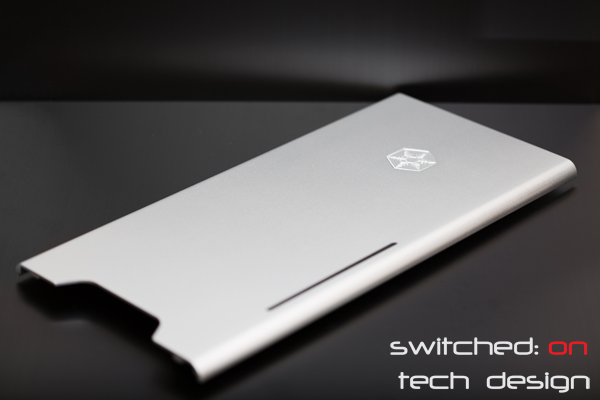 They're particularly solid sides – though they do scratch easily. The aluminium is several mm thick: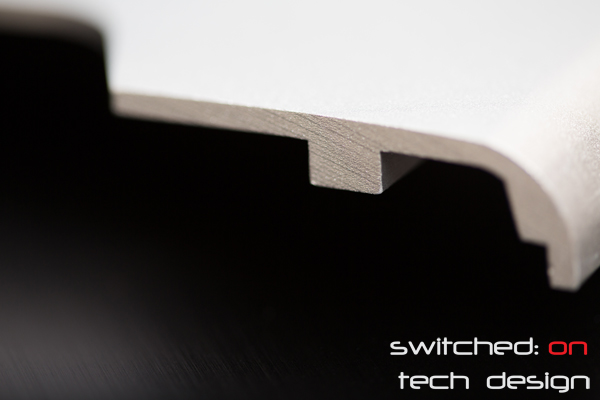 There's enough room in the  chassis for a SFX PSU and even a self-contained watercooling unit if you're feeling adventurous – it's a reasonably flexible chassis, too, so if you don't need a CD/DVD/Bluray drive you can leave that mounting bracket out, which gives you a little more leeway in installing other components.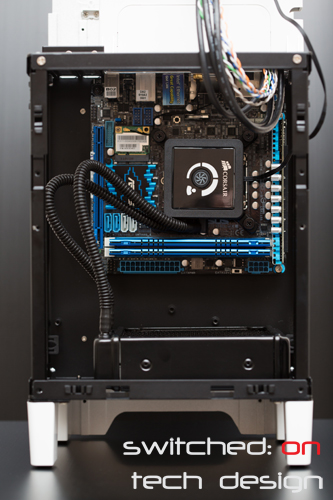 We haven't built one that isn't cooled with a Corsair H80 yet and we've also avoided using SFX PSUs in exchange for smaller units to give more internal space. There's a dust filter on the base, too, which is handy as it catches a reasonable amount of dust being so close to the floor.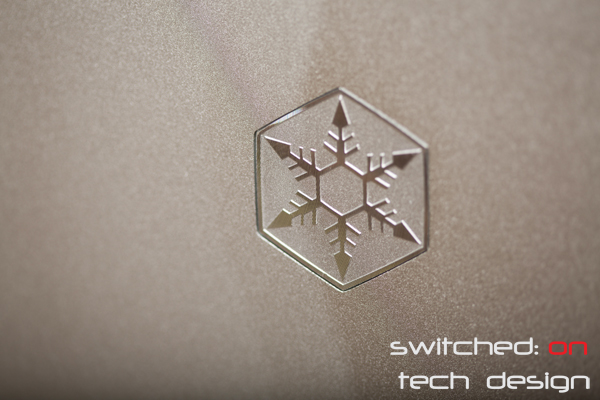 If we do a more "standard" build with one of these we'll write up a full review – as it stands, though, the mini-workstation builds are quite popular and perform well while keeping within a fairly small power envelope, so there's not much temptation to go with a SFX PSU and air cooling! All of our customers have been very happy with the case's performance, and the understated aesthetic is almost Apple-esque, which is in no way a bad thing. It's hard not to draw some comparisons there when Apple is using so much unbroken aluminium in it's products these days. If you're after a specific answer regarding this chassis drop us a line and we'll be happy to answer with measurements etc. 🙂